Nowadays, the needs for convenient and modern tiny houses are even higher than that of big apartments or villas.  Although you have already had best tiny house design ideas in your mind, deciding how to decorate your tiny living space is still very difficult.
The key element of perfect home decoration is the harmonization and suitability of the house as the whole. Don't worry!. We will provide what you need for best home decorating tips for small apartments, homes, spaces in this article.
7 Home Decorating Tips for Small Apartments, Homes, Spaces
Don't let your small apartment remain pin-sized decoration! Try our following tips to get your tiny living space a new perfect look immediately.
#1. Add some curved furniture to your living space
One of the easiest ways to make your small apartment cuter and more inspiring is decorating it with some cutely curved furniture. It is a good idea to make your living space more eye-catching by rounded working or eating tables, colorful carpet with dots and some small chairs in curved shapes [1].
#2. Make your walls white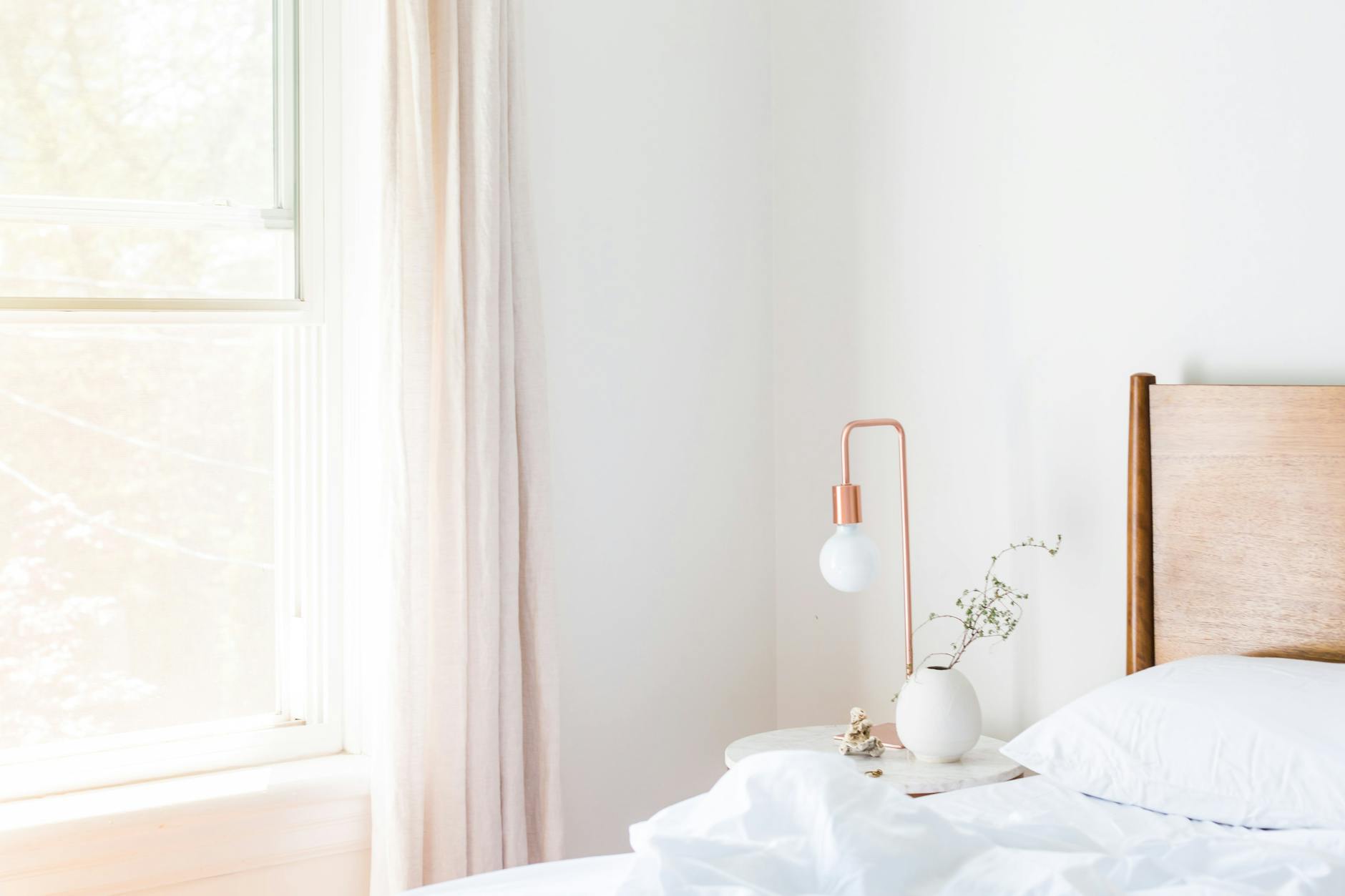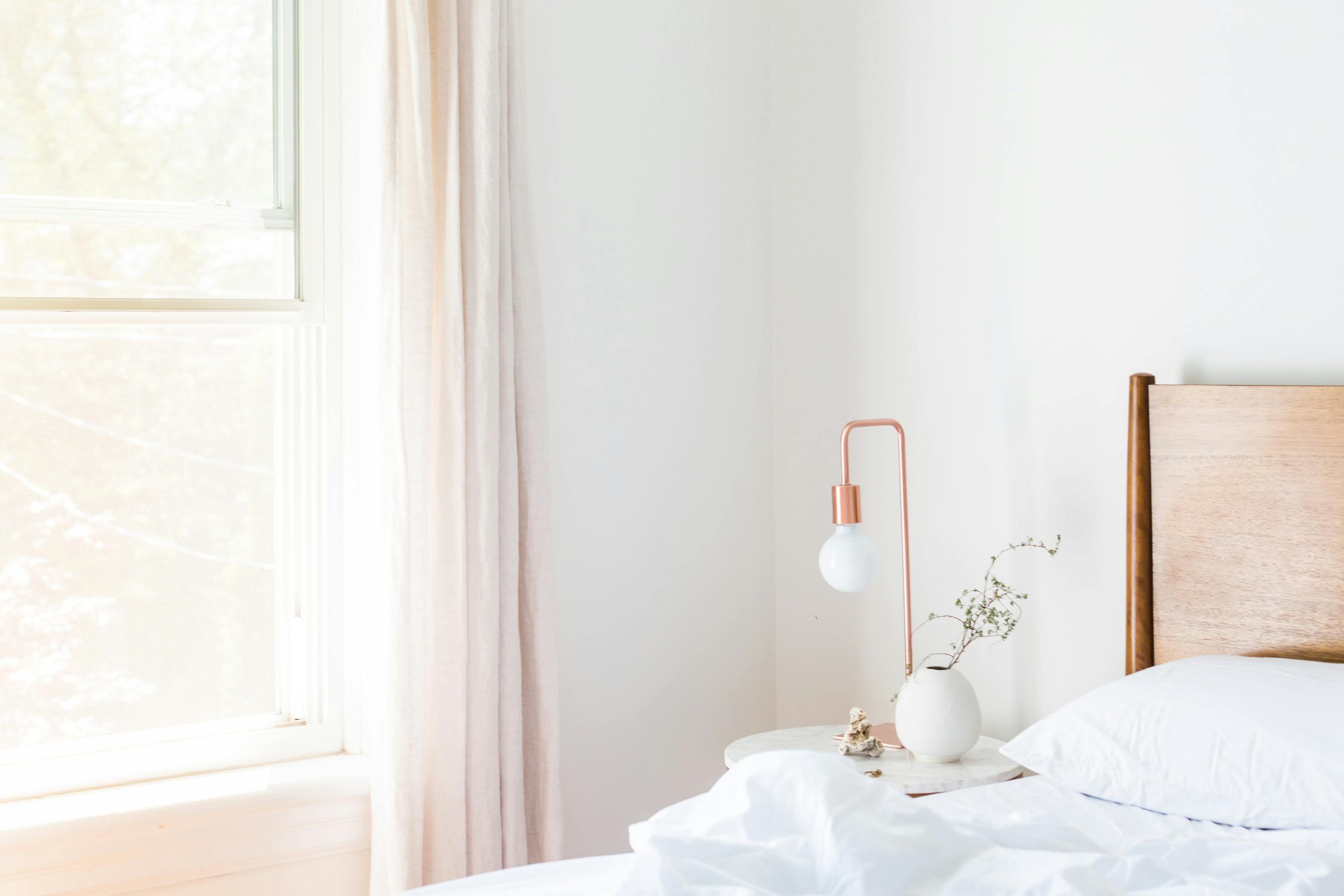 It is proved that among all the colors, white is able to create a feeling of space expansion visually for other people. One of the best home decorating tips for small apartments is painting your walls white and hanging light-colored chandeliers against the white-colored ceilings.
The interior apartment space will vary a lot once the colors of the walls change. This useful idea will help brighten the tiny living space and deceive the human eyesight to feel that space seems bigger. It can be a good idea to decorate the walls with a light-colored little bookshelf or your favorite pictures.
#3. Finding the second choices of conventional furniture
A coffee table can be seen at 70% apartments that we have ever visited, but the truth is that a coffee table is not really necessary to an apartment. Almost small apartments don't have enough space for placing a coffee table. Therefore, think positively to replace it with more important furniture for space saving.
See: 5 Lighting Fixtures to Make Your Outdoors Functional And Stylish
Forget about a table only for coffee drinking due to its limited functions to your life. Choose a sofa-side flat surface instead can help you create a place for your drink and your favorite books. It is the best space-saving and inexpensive idea for your apartment decor.
Related: Color Ideas for Your Home Walls
#4. Choose the suitable furniture
Little living space in a small apartment may be a hard-solving challenge to creative people to decorate the tiny house with various furniture. This also requires people to consider what to choose for their house decoration. Instead of a bulky sofa, buy an armless one and place it in the nearest space to the walls to save the spaces.
There is also various convenient furniture that we can purchase for our lovely small houses to decorate.
#5. Purchase a Murphy bed
Murphy beds are one of the most inspiring and modern inventions over the recent years which can be folded up into the walls of your house. The inventors also know that it is impossible to create both a smaller but strong bed that can be in use in a long time before inventing Murphy beds.
It is an effective solution for people who want to both keep their private relaxing objects in the own sizes but also save their bedroom space after sleep time.
#6. Make use of removable dividers
Removable room dividers can be used for opening up your small-scale living space thanks to their flexibility in setting the positions in the room. It's time to purchase colorful curtains or sliding doors for your rooms to make the space larger.
What makes that furniture convenient is the ability in keeping them stay away by closing them up when you don't need them anymore.
#7. Decorate your small bathroom reasonably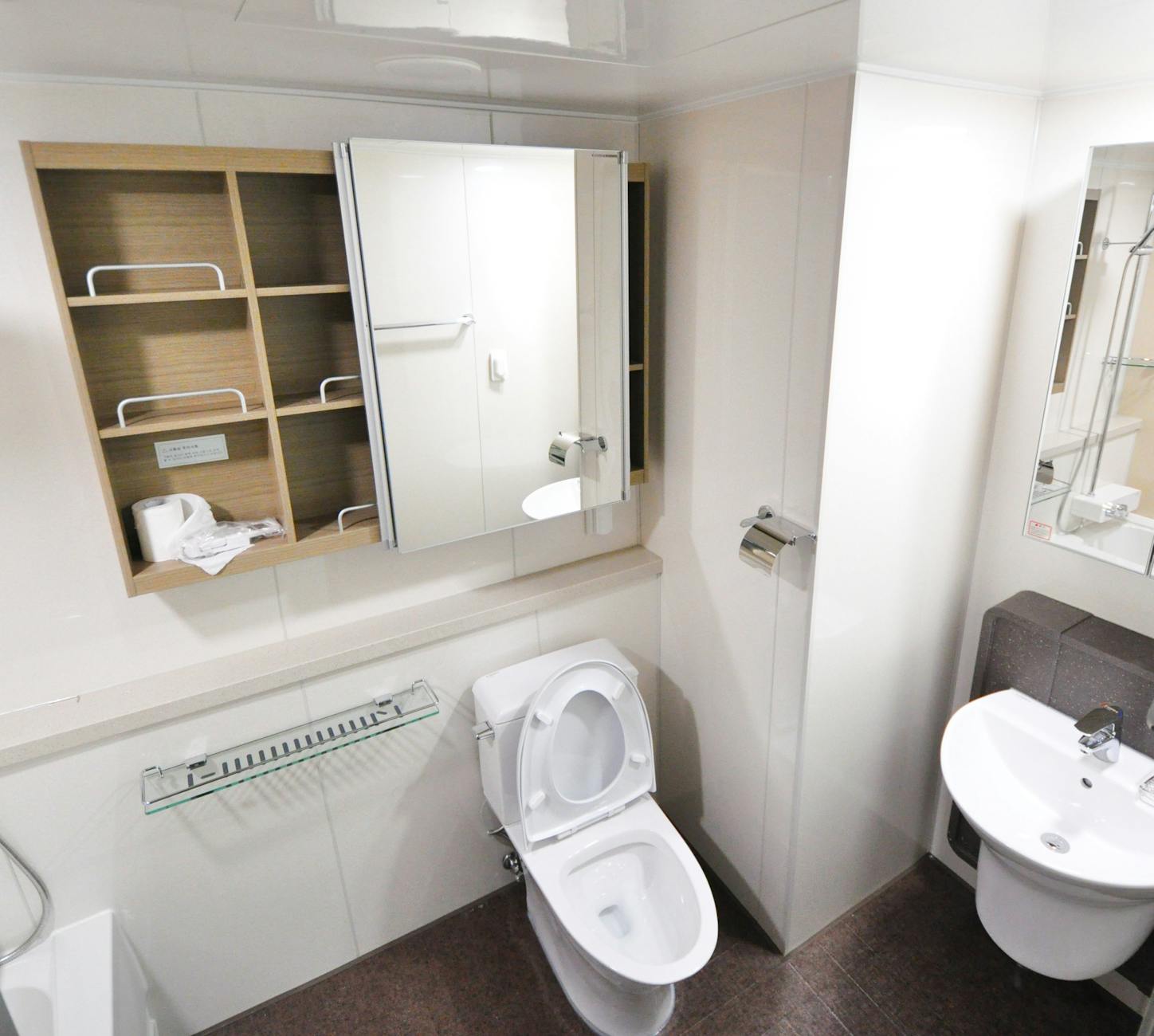 Although small bathrooms in the tiny houses are often considered as 'birdhouses', it is also possible for you to make use of every inch of the small space. Basically, you need to arrange the bathroom with a washing machine, small basin, and toilet seat to meet every requirement of a small but convenient space.
Designing the structure of your bathroom reasonably can help you save the space. Place the washing machine in front of the basin, use some hooks to hang the towels and make some shelves to put the shower gel and shampoo over them.
Place a small pot of green tree into the area beside the basin can also add new vitality to the tiny space.
Conclusion
If you unluckily live in a small-scale apartment, let turn it into a worth-living place. With 7 home decorating tips for small apartments, homes, spaces mentioned above, we hope that you can make a pretty but convenient living space for the whole family.
References
[1] https://www.hgtv.com/design/decorating/design-101/decorating-tips-for-furnishing-small-apartments-pictures